From December 8th to 10th, 2020, the 25th Chinacoat open in Guangzhou. As a famous large-scale exhibition in the industry, Chinacoat has always been committed to providing a good platform for suppliers and manufacturers of coatings industry to exchange experience, discuss industry trends, learn knowledge and share resources. It is well received by the upstream and downstream exhibitors and visitors of the global coatings industry. Zhao Tieguang, general manager of Hunan JUFA Pigment Co., Ltd. (hereinafter referred to as: JuFa pigment), led a team of more than 20 people to participate in the industry event, and demonstrated and promoted the "green design product series" of JuFa pigment, to replacing lead and cadmium pigment.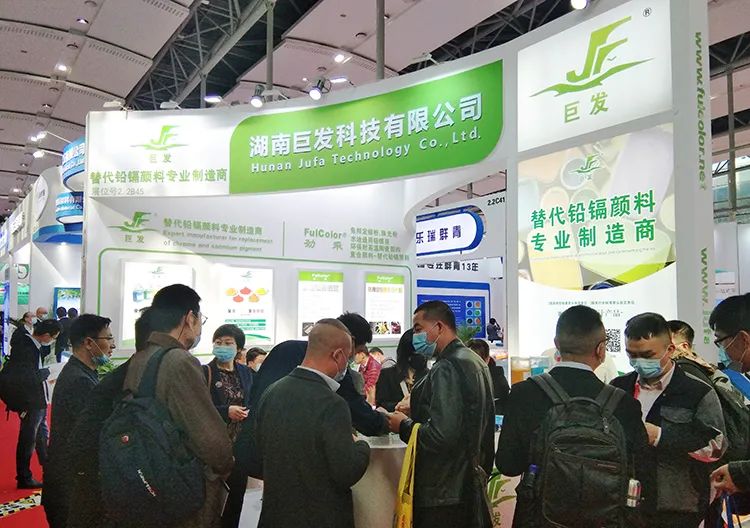 There were visitors one after another
Hunan JuFa pigment is a well-known professional manufacturer focusing on new green environmental friendly inorganic pigment in China. It is the leading unit to formulate national green standard and national industry standard. The company's leading products are metal mixed oxide inorganic pigments, hybrid titanium pigments, etc., which are widely used in high-end coatings, industrial coatings, marking coatings, military camouflage, engineering coatings and many other fields. Its marketing area covers more than 60 countries and regions in Asia, Europe, America and other seven regions, and its domestic brands are in the front of production and sales, deeply trusted by customers.
During the exhibition, Mr. Zhao Tieguang, general manager of JuFa pigment, personally promoted JuFa products. He said that the advantages of Hunan JuFa products are environmental friendly and non-toxic. The products are light-resistant, engraved resistant, durable and bright in color, meeting the requirements of national environmental protection. In front of the JuFa pigment exhibition booth, our team had face-to-face in-depth exchanges with visiting customers.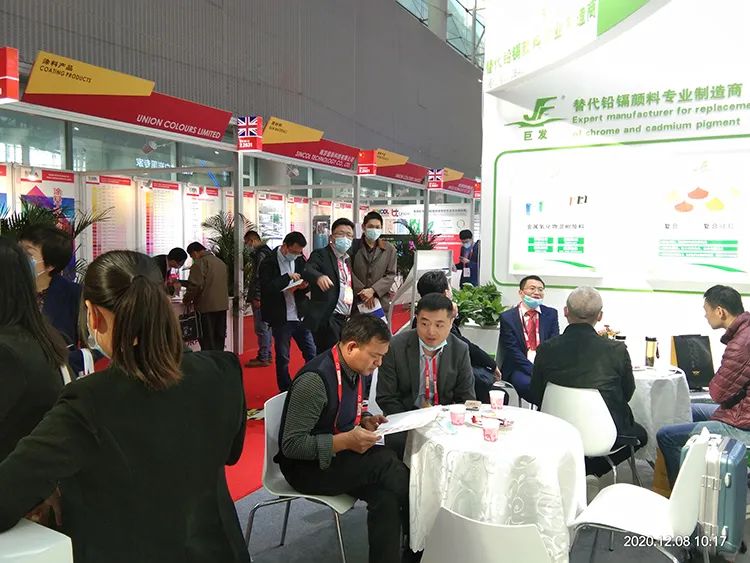 Mr. Zhao personally communicated with customers
In this exhibition, "green design product series", which can instead of lead cadmium pigment, showed the development trend of the company's products to the world, established a good industry brand image of JuFa pigment, enhanced the international popularity of the brand, consolidated the company's position in the industry, and promoted the internationalization process of the company. In the future, JuFa will continue to rely on the world's leading production technology to escort the innovation and development of China's industrial chain customers and provide continuous assistance for the realization of chemical power country.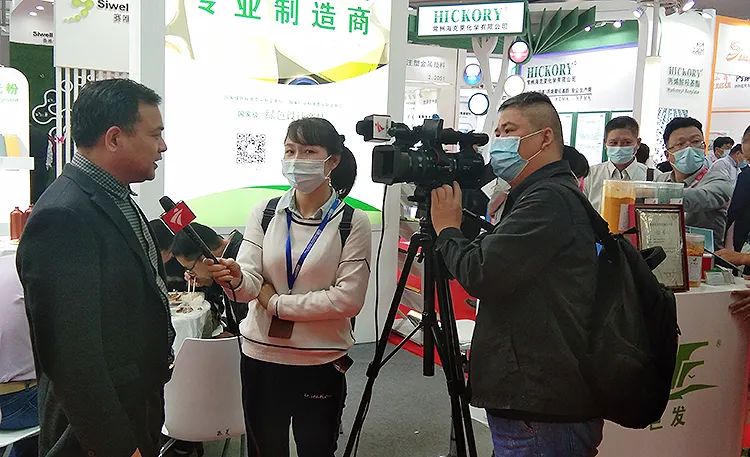 General manager Zhao interviewed by Guangdong TV station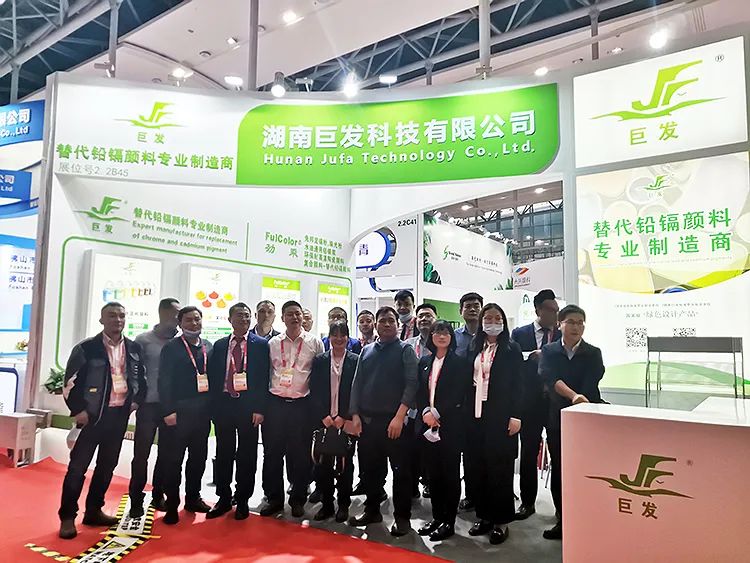 ---
Post time: Dec-14-2020